SAEA Steering Council Members
The Steering Council is charged with the overall governance of the Association, with oversight of the Association's finances and management, and with ensuring that the membership is fairly represented in the committees and activities of the Association.  Are you interested in becoming a volunteer steering council member?
Chat to us!
Sarah Berquist
University of Massachusetts, Amherst
I am currently full-time lecturer and advisor at the University of Massachusetts Amherst in our Sustainable Food and Farming program.  I offer contemplative and participatory courses in farm-based agriculture education, social justice, food systems, and personal sustainability. Experiential learning is at the heart of my teaching philosophy and I love getting my hands dirty with my students in the field. I strive to equip my students with practical life skills: the ability to grow their own food, confidence in leading others, community organizing, and critical systems thinking to solve real-world problems. The SAEA has seen me grow from an undergraduate student to full-time faculty and provided incredible support in this transition through conferences, collaborations, and resources.  In addition to teaching and advising full-time, I manage the Food for All Garden, a ¾ acre plot at the UMass Agricultural Learning Center where students grow food for local relief organizations and study food security.  I am excited to serve as a member SAEA Steering Council to share my organizational and facilitation skills and continue to learn from the experience and wisdom present in the network.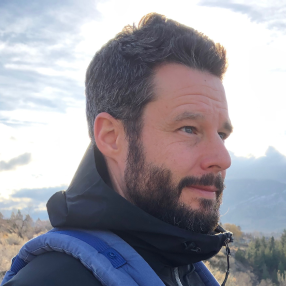 Will Valley
University of British Columbia 
Will Valley is an associate professor of teaching in the Faculty of Land and Food Systems at the University of British Columbia, and the academic director of the core curriculum in the faculty, the Land, Food, and Community (LFC) series. The objective of the LFC series is to create learning opportunities that encourage students to become citizens, professionals, and leaders who understand the opportunities and obstacles to creating regional, national, and global food systems that are ecologically regenerative, socially just, and economically viable. His research focuses on sustainable food systems education, food justice pedagogy, food literacy development, urban agriculture, and community-engaged scholarship. He is a member of the Gesturing Towards Decolonial Futures Collective of researchers, artists, educators, activists and Indigenous knowledge keepers from the Global North and South that focus on how artistic and educational practices can gesture towards the possibility of decolonial futures. He is also co-director of Inner City Farms, an urban farming non-profit in Vancouver, BC. 

Maywa Montenegro
University of California, Santa Cruz
Maywa Montenegro is an Assistant Professor in Environmental Studies at the University of California, Santa Cruz. She draws on political ecology, science and technology studies, and rural sociology to address issues of seed diversity and access to it. Her research spans the development of gene editing technologies to the emergence of social movement-scientist partnerships advancing agroecology, food and seed sovereignty, and alternatives to intellectual property. She holds a BA from Williams College, an MS from M.I.T., and a PhD from UC Berkeley.
Colin Dring
Post Doc at University of British Columbia
Colin Dring is an advocate for ecological sustainability built through a collaborative network of intercultural change agents. He is a community developer, a change facilitator, a researcher, a connector, and a lover of the outdoors. He has over ten years of experience in the field of community food security, agricultural planning, community development, and agri-food policy. Before pursuing his doctoral studies, Colin completed an undergraduate degree in Soil Science (University of British Columbia, 2009) and a Master's of Science in Rural Planning (University of Guelph, 2012). Colin has worked with multiple levels of federal government including Environment Canada and Agriculture and Agri-Food Canada as part of the Research Affiliate Program. He currently serves as Chair of the BC Food Systems Network, Secretary of the Sustainable Agricultural Education Association, and on the Working Group for Food Justice with the Vancouver Food Policy Council. Colin Dring is now pursuing his doctoral studies at the University of British Columbia's Faculty of Land and Food Systems. His research project is titled: "(In)Visible Minority Farmers & Canadian Food Systems in Transition: Governance & Representation." This work inspires Colin's studies in the advancement of equitable food systems and greater civic engagement through food and agricultural planning. In his spare time, he climbs rocks, hikes BC's rugged landscapes, and samples Vancouver's cuisine and microbreweries. 
Damian Parr
University of California, Santa Cruz
I am the Research and Education Coordinator at the University of California, Center for Agroecology and Sustainable Food Systems (CASFS). I began mixed vegetable organic truck farming in high school (1989), was a UCSC Farm & Garden Apprentice in 1991, and an Environmental Studies/Agroecology undergraduate at UCSC in 2000. I completed a M.Sc. in International Agriculture Development (2003) and a Ph.D. in Agricultural and Environmental Education at UC Davis (2009). For much of my graduate work and Postdoctoral Fellowship (2010) at the UC Davis, I worked with colleagues at the Student Farm and Agricultural Sustainability Institute designing and implementing the new UC Davis Sustainable Agriculture & Food Systems B.Sc. degree program. Beyond organic farming, my professional interests include, experiential and transformational learning, critical pedagogy, and participatory action research. I am a co-founder and Past-Chair of the SAEA.
Jennifer Nicklay
University of Minnesota, Twin Cities
Jennifer is a second-year Ph.D. student in Land and Atmospheric Science at the University of Minnesota – Twin Cities, where she also received her B.S. in Biology (with minors in Social Justice and Global Studies). Before returning to graduate school, she worked as a Quality Assurance Specialist at Epic (a software company) and then as Education and Outreach Coordinator for the Weavers Guild of Minnesota, a non-profit arts education organization. But Jennifer missed working in food and agriculture, so after a much needed 5-year break, Jennifer returned to graduate school. She is passionate about conducting research that creates knowledge to support the development of equitable and sustainable food systems. Her current research is rooted in Minneapolis/St. Paul, where she is working with a team of academics, community organizations, and farmers to collaboratively explore the ecosystem services provided by urban agriculture. Outside of school, Jennifer helps coordinate a community garden, buzzes around the Twin Cities on her bike, and attends far too many theater shows.
Elizabeth Dean
Fond du Lac Tribal & Community College
Elizabeth is a voraciously curious and a compassionate advocate, who believes that equity and advocacy are fundamental for long term change and that in order for us to build a just and meaningful food system we must first confront the systemic oppression, exclusion and exploitation of our modern neoliberal paradigm. Elizabeth has received her masters in Food Policy from the University of London and now teaches Sustainability and Ethics in Duluth, MN.